GBTC printed a bullish reversal on Tuesday.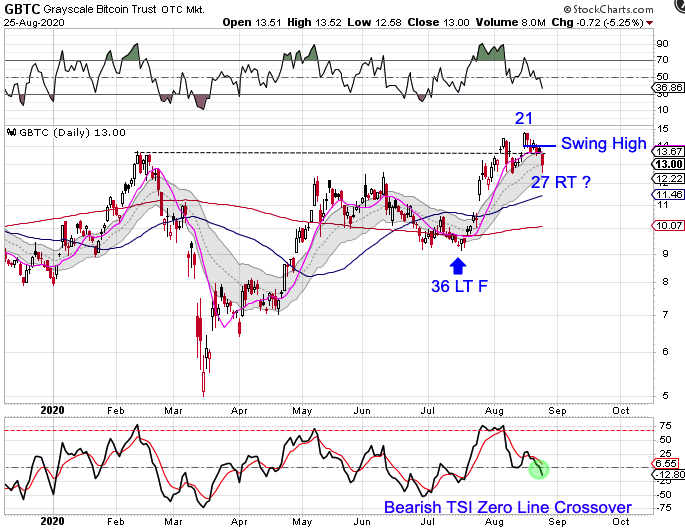 Tuesday was day 27 for the daily GBTC cycle.  That places it in its timing band for a daily cycle low. Tuesday's bullish reversal eases the parameters for forming a swing low.  A swing low and close above the February resistance level would have us label day 27 as the DCL. A break above 13.52 will form a swing low.  

Since rallying out of the late July low, GBTC has been in a daily uptrend which has been characterized by highs forming above the upper daily cycle band and lows forming above the lower daily cycle band. If the swing low forms above the lower daily cycle band then GBTC will remain in its daily uptrend and trigger a cycle band buy signal.
fxstreet.com
Cycle trading: Bitcoin bullish reversal